Our SFE ambassador, Nathanël Mandras, has decided to participate in bike races to promote SFE and to support our projects in Laos riding his bike.
Nathanaël is 33 years old and lives in Mackenheim (Alsace, Bas-Rhin) with his wife and daughter Mia (4 years old). He is a salesman in the medical device industry (dental implants)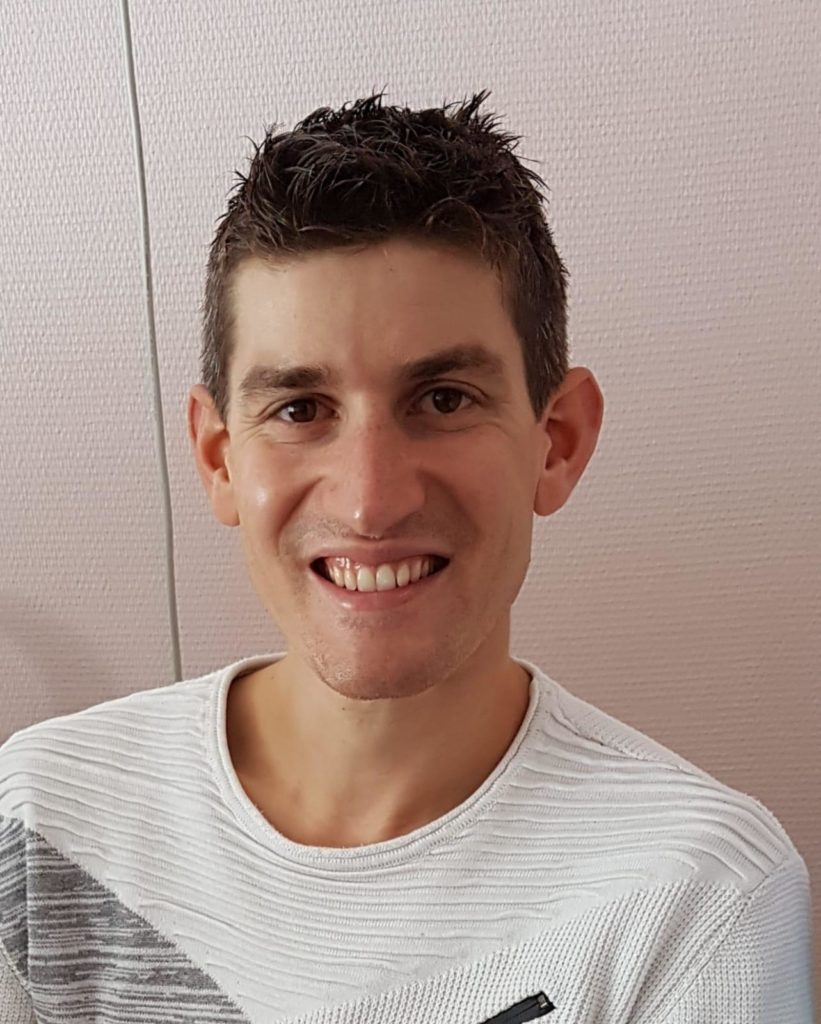 Sponsor the kilometers
Pour sponsoriser les kilomètres de Nathanaël et faire la différence dans la vie des populations au Laos, c'est par ici (Hello Asso)
Exclusive interview with Nathanaël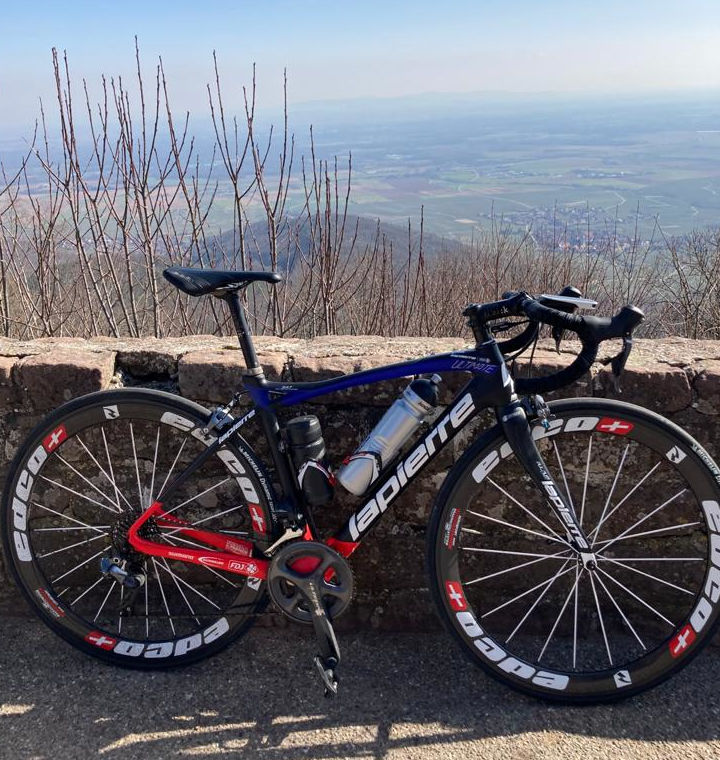 Tell us about your passion for cycling!
I feel like I was born with bicycle wheels attached to my feet. I'll remember for the rest of my life the day I fell in a field of nettles when I was trying out the bike I received for my birthday without wheels for the first time. On a more serious note, cycling was always my means of transport during my teenage years and later became a "pleasure sport". I find that it is rejuvenating and that it brings us back to the essence of simple things… A bike ride is silence, beautiful landscapes, fields of birds…, happiness and… sport! 🙂
How many kilometers do you ride on a daily basis?
I usually ride between 50 and 100 km per day. That can be between 25,000 and 35,000 km per year.
Why did you decide to ride to support the SFE?
I wanted to combine my passion for cycling and competition for a good cause and not just for results in races.
Two friends, Célie and Yannick Wagner, are involved in projects in Laos with the SFE. I have already been able to support their work in different ways. It is therefore quite natural that, beyond the competitive aspect, I wanted to create a series of solidarity challenges in which I participate by bike, with the aim of raising funds for this NGO.
A word to those who read this?
COURAGE IS BEING YOURSELF EVERY DAY IN A WORLD THAT TELLS YOU TO BE SOMEONE ELSE… 🙂
Thank you very much Nathanaël for your commitment to the people of Laos through the work of the SFE!
---
Sponsor the kilometers
Pour sponsoriser les kilomètres de Nathanaël et faire la différence dans la vie des populations au Laos, c'est par ici (Hello Asso)
Follow the races in which Nathanaël will participate to raise funds for our projects on SFE-Laos France (Facebook — Instagram)
On the programme for the moment:
From 5 to 10 Setember, the Euskadi Race, in in the Basque Country/Pyrenees with 1000 km and 23 000 m of difference in altitude. You can follow him on live here: