Inclusion of people with disabilities means leaving no one behind. This is an essential aspect of the SFE's values. Together with our local partners, we are developing a new project to provide people with physical disabilities with more appropriate access to care and rehabilitation services.
A study conducted by the SFE in eight villages in the province of Attapeu showed that about 4% of their inhabitants have a disability, mostly physical. According to our observations, 50% of the people identified having mobility problems and cannot perform daily tasks such as dressing, washing, going to the toilet and even eating on their own.
Due to a lack of know-how, training and equipment, medical staff pay little attention to these people who struggle to receive appropriate care. In their villages, people with disabilities are isolated from the group. They are mocked and feel rejected. Indeed, there is a general lack of awareness of the reality and inclusion of people with disabilities. Moreover, the province of Attapeu has few services dedicated to their care.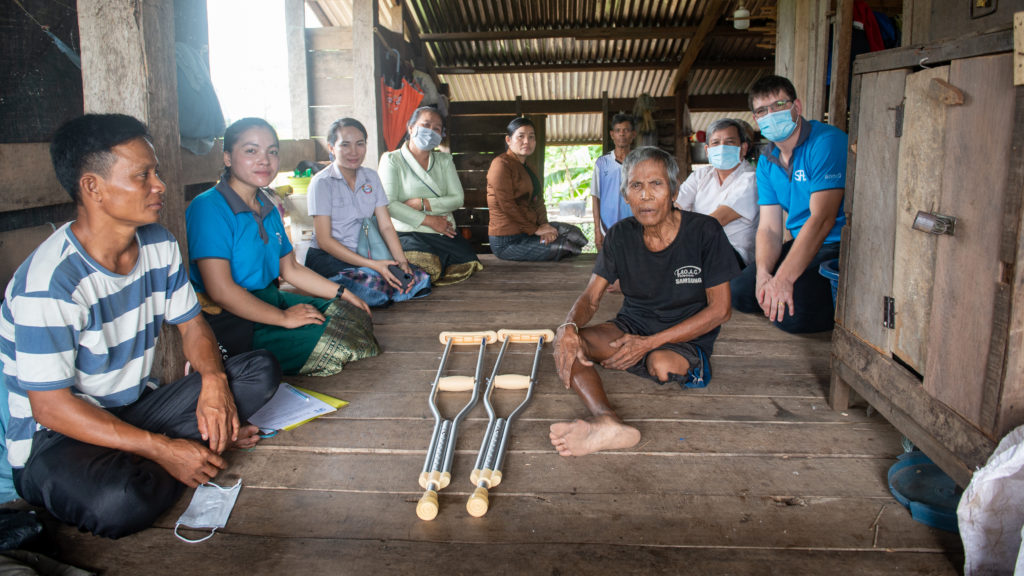 To address this challenge, the SFE is currently developing a project in collaboration with its local partners. Called Better Together, this project aims to improve the daily lives of people with disabilities in this province.
First of all, we want to raise awareness in communities about equal rights and in particular about the inclusion of disability in everyday life. More than 9,000 people in 8 partner villages will receive training on this subject. Support groups will be created in each of these villages.
Our objective is also to adapt the premises of hospitals and health centres to facilitate access for people with reduced mobility. Finally, physiotherapists will be trained in the management of disabilities in order to offer sufferers more appropriate care and rehabilitation. In total, 206 women, 173 men and 25 children will benefit from this project.
After a long study and planning phase, the Better Together project will be officially launched in July 2023.